Stellarium Mobile
Stellarium Mobile is a fully-featured planetarium for your phone. It shows a realistic night sky map in 3D, just like what you see with the naked eye, binoculars or a telescope.
The sensor control will also enable you to identify what you see in the sky in just a few seconds, just by pointing the phone at it.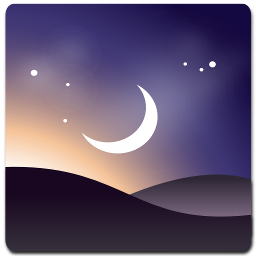 This award-winning astronomy application is available on Android and iOS featuring:
a very intuitive touch-screen interface
the integration of GPS positioning
the control of the direction of view using the device accelerometers
a catalog of over 600,000 stars displayed as a real time zoomable sky map
a catalog of many nebulae and galaxies, with pictures for some of them
asterisms and illustrations of the constellations for several sky cultures
realistic Milky Way
realistic landscape and atmosphere with sunrise, sunset and light pollution simulation
3D rendering of the major solar system planets and their satellites
night mode (red)
Get it
If you want to become a beta tester for the android version, please follow this link: become a beta tester.
The Quick Start Guide (pdf) [480Kb] describes how to get started with the application. It also provides an overview of the app if you want to learn more before trying it.
The OpenGL ES port- is already merged in the Stellarium source code trunk available on launchpad.
Screenshots